change your view of DIGITAL MARKETING
Get Your Business
On Google Search
We are a full-service digital marketing agency, specializing in search engine optimization, website design, social media, and paid advertising.
Our company has the perfect solution for any business, both small and large.
Start Now


YouTube
our services
Introduce Best
SEO Services for Business
Content Marketing
You can provide the answers that your potential customers are trying to find, so you can become the industry.
SEO Optimization
Get more website traffic, more customers, and more online visibility with powerful SEO services.
Social Media Marketing
Create and manage top-performing social campaigns and start developing a dedicated customer fan base.
Web Development
Your website has to impress your visitors within just a few seconds. If it runs slow, if it feels outdated.
App Development
We create feature-rich mobile applications to match your requirements.
PPC Advertising
Target your ideal search phrases and get found at the top of Google's search results. PPC allows you.
App Development
Create, publish, and promote engaging content to generate more traffic and build a dedicated community.
PPC Advertising
Target your ideal search phrases and get found at the top of Google's search results. PPC allows you.
about us
Enjoy Full-Service Digital
Marketing Expertise
Our approach to SEO is uniquely built around what we know works…and what we know doesn't work.
Over the years, we have worked with brands and new startups. We help ambitious businesses like yours generate more profits by building awareness, driving web traffic, connecting with customers, and growing overall sales.
SEO & Off Page
81%
Social Media
96%
Web Design
87%
Google Ads
Build your small business
Dominate Your Competition with
Process-Driven SEO
Content
Marketing
Media
Marketing
App
Development
SEO
Optimization
Web
Development
PPC
Advertising
What is Content Marketing?
At their core, keywords are one of — if not the most — single important component of a successful SEO campaign. Keywords refer to the words typed into a search box – be it on Google, Bing, or Yahoo. However, there is much more to keywords than just that.
The keywords typed into a search box reveal certain details about customers and how they go about searching for things. Knowing this, it's important to target keywords that mimic your customer's minds and search tendencies.
Learn More

What is Social Media Marketing?
Social media marketing services gather more authority by hitting your target audience with a note modeled to enthuse action. With a perfectly designed social media advertising strategy from Branding Nuts, we unwrap a completely new way to strike your customers.
Learn More

What is App Development?
We create User-friendly native & Cross Platform mobile applications that are more than just usable, they are robust, elegant, remarkable, innovative and engaging for both Start-ups & Enterprises. We can also help you develop mobile plan or strategy to promote and run your business.
Learn More

What is SEO Optimization?
SEO stands for Search Engine Optimization, which is the practice of increasing the quantity and quality of traffic to your website through organic search engine results. It includes a variety of technical tools such as SEO audits that review the overall health of a website, improving Keywords, content all of which need to be blended together to enable the search engines to crawl and index the page. The more SEO-friendly a website is, the better its chances of getting listed within the top search result.
Learn More

What is Web Development?
Web development is the building and maintenance of websites, it's the work that happens behind the scenes to make a website look great, work fast and perform well with a seamless user experience.
Absolutely! Having a mobile-friendly website is more important than ever! We work hard to ensure your website looks great on a variety of devices.
Learn More

What is PCC Advertising?
Pay Per Click advertising is the quickest approach to generate leads and great sales to your business. It enables you to target that audience who are ready to purchase or any customer who is in a constant exploration mode regarding your service or product. If you are neglecting to expend in Google AdWords and any other PPC platform then you are losing out a great sales generator.
Learn More

choose your plan
Flexible Pricing Plans
We have experience working with large and small businesses and are ready to
develop a targeted strategy and plan that's just right for you.
Standard


$ 69.99
Monthly Package
Social Media Marketing
2.100 Keywords
One Way Link Building
5 Free Optimization
3 Press Releases
Select Plan
Economy


$ 79.99
Monthly Package
Social Media Marketing
3.100 Keywords
One Way Link Building
10 Free Optimization
5 Press Releases
Select Plan
Executive


$ 89.99
Monthly Package
Social Media Marketing
5.100 Keywords
One Way Link Building
15 Free Optimization
10 Press Releases
Select Plan

real testimonials
What They Say About
Our Company?
"After cycling through multiple SEO companies and seeing no results, I finally came across SEO. Choosing to work with Onum is hands down one of the best business investment decisions I have ever made."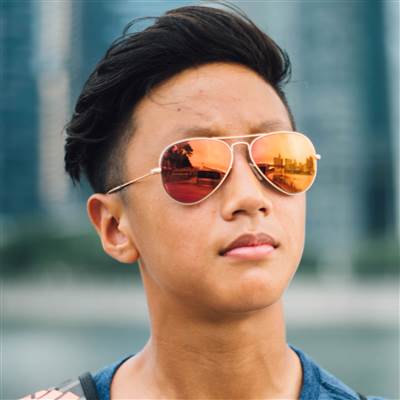 Taylor Green,
Client of Company